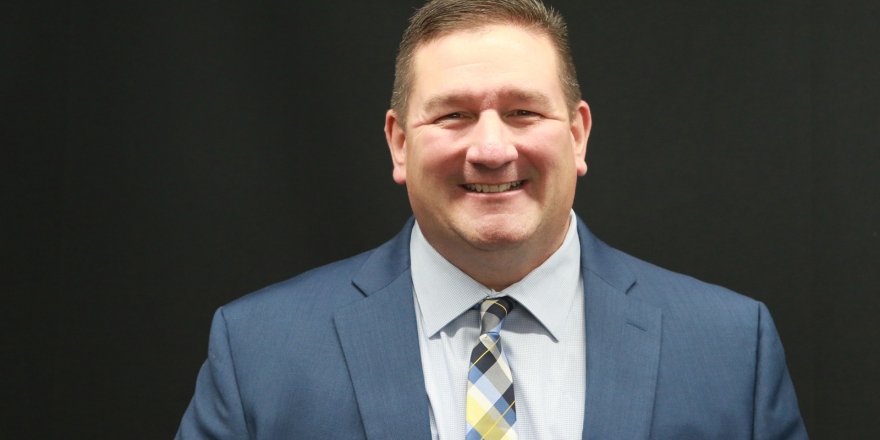 Shay Named New Director of Athletics at CSM
Thursday, September 14, 2023
OMAHA, Neb. – The College of Saint Mary Athletics Department will have a new director at the helm starting Monday. CSM has hired Robbie Shay as the new Director of Athletics.
"Robbie brings a wealth of experience in growing intercollegiate athletic programs through a sustained culture of excellence," CSM Vice President for Operations Nate Neufind said. "His knowledge, dedication and talent will help Flames Athletics as we pursue the next level of success."
Shay's most recent position was as the Assistant Athletic Director for Operations at Southwest Baptist University, an NCAA Division II program. But, prior to that, Shay has had two decades of experience in NAIA athletics.
His most recent NAIA experience was at Midway University where he was the Assistant Athletic Director for Operations and Compliance. That position included serving as the eligibility chair for 27 sports and over 550 student-athletes. Before Midway he was the Associate Athletic Director and also head women's basketball coach at Bacone College. In 2012, Shay was selected as the Dr. LeRoy Walker Champion of Character Coach the Year in the Red River Athletic Conference.
Shay first started coaching at Southwestern Assemblies of God University (SAGU) where he helped launch the women's basketball program and also coached women's volleyball during his time there.
He received his Bachelor of Arts in Secondary Education Business/History at SAGU and then earned his Master's Degree in Education with a specialization in sports administration from East Central University.
Shay said the opportunity to take the Director of Athletics position at College of Saint Mary was too good to pass up.
"The unique opportunity at CSM made me interested in the job," he said. "After visiting campus and meeting the CSM family, I knew it would be a great place to work and grow. It's in a great location and Omaha is a great city.
"I am excited to lead the athletic department at CSM. The College is headed in the right direction and I want to be part of something I can come along side and help build."
Neufind and the hiring committee knew Shay's NAIA experience would be a huge plus at a time when College of Saint Mary is celebrating its 100th anniversary and is looking to the future.
"The College and the athletic department are in a great position to grow and thrive," Shay said. "Some small colleges are saturated and finding it difficult to grow. CSM is in a great position.
"My 20 plus years of experience at the NAIA level will help make the transition much easier. I am excited to hit the ground running. I want to thank Nate Neufind, President Heather Smith and the hiring committee for this opportunity. I am honored to be the next Director of Athletics at CSM."
Dave Gillespie will continue serving as the interim Director of Athletics until Shay arrives.