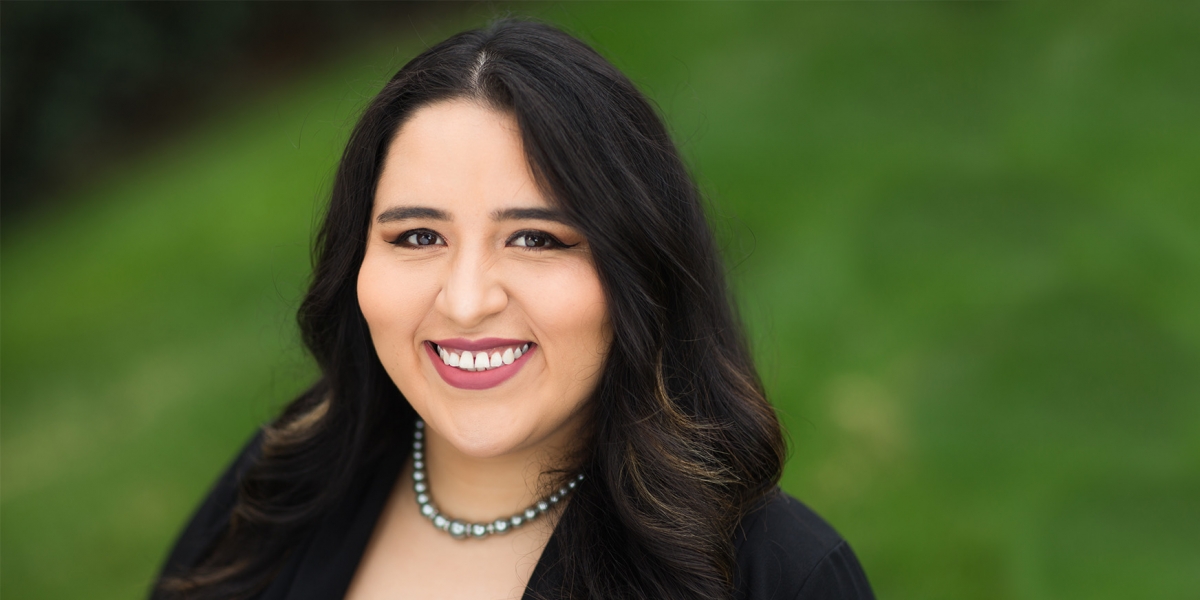 Daniela Rojas Florez      
Assistant Dean of Student Success
Bachelor of Arts Degree in Art, College of Saint Mary
Bachelor of Arts Degree in Theology, College of Saint Mary 
Master of Art in Higher Education Administration
Family:
Husband, Miguel, and pets (Chumpy, Teddy, and Pepita are my dogs and Simon is my cat)
What do you enjoy most about your role as a student success advisor?
Even though I am not an SSA, I do still get to work very closely with students. My favorite thing about it is getting to see students grow and even surprise themselves when they can witness all they can achieve. I have worked with a lot of students on academic probation who could have easily just turned the other way and not persevered. Instead, most chose to push through and have been able to gain control of their life and their studies. The best part is that they do that on their own, I'm just alongside cheering them on.
What's your favorite spot on the College of Saint Mary campus?
My favorite spot on campus is Christina's Place. I am an avid coffee lover so you would likely find me there a few times a week. I also love that this space has those beautiful big windows that oversee our campus and has a lot of natural light. This is the perfect place for a study cram session!
What was your favorite class in college?
Theology! I came to CSM for my undergraduate studies, and I think my theology classes were unexpectedly challenging and rewarding. I am not Catholic, so this was a bit intimidating at first, but the beautiful thing about theology classes here at CSM is that they teach you not just about the different areas of exploring faith, but they require a lot of critical thinking. These classes taught me to see the world around me in a different light and empowered me to seek out solutions to social justice issues that I was blinded to before. I loved these so much that I ended up adding Theology as another major!
What's the latest book you've read?
"Wild Tongues Can't Be Tamed" by 15 Latinx authors!! This book is a must-read if you have never been exposed to what it's like to be an immigrant in this country. Beautifully written and such empowering and life-questioning stories.
What's your favorite TV show or movie?
Studio Ghibli and Hayao Miyazaki's "Spirited Away."
What's one thing that someone might not know about you?
I'm a Scorpio, I don't like onions, I love to cook, and I am super clumsy!